If you are not happy with the project you created on Google Cloud Platform, it is good to delete it so that Google will not charge you anymore. Please see below for details:
Step 1: Login the Google Cloud Platform and click the menu icon on the left-top corner in the dashboard;
Step 2: Click "IAM & Admin" from the menu on the left;
Step 3: In the new page, click "Manage resources" at the bottom of the page;
Step 4: Select the project and click on the "DELETE" button from the top when it turns into blue;
Step 5: In the shutdown window, type the project ID in the box and click the "SHUT DOWN" button.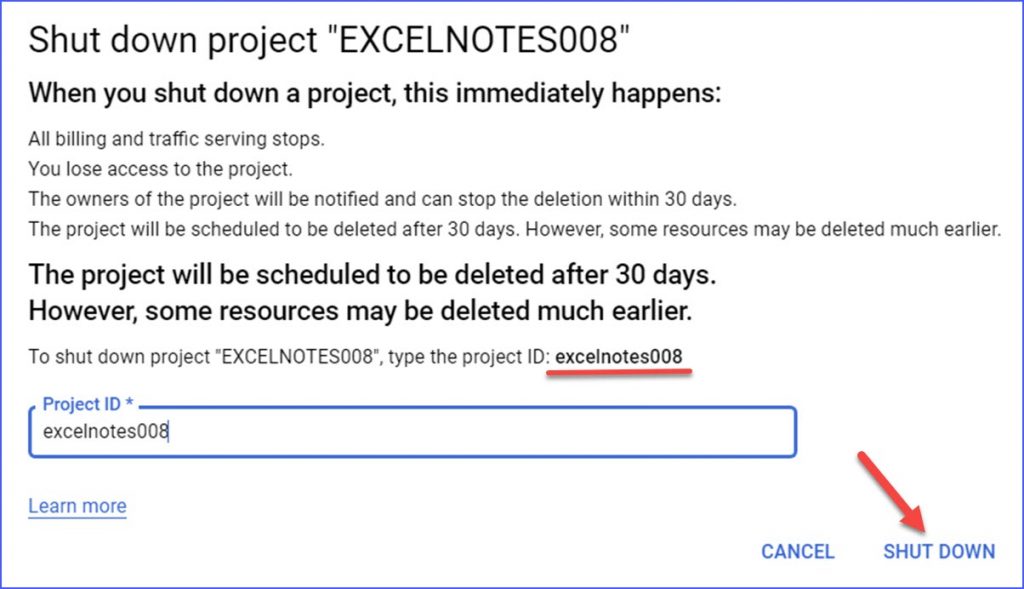 Alternatively, click the link below and repeat step 4 and 5 above.