After reading a message, you may want to mark it as read; or in the opposite way, to mark a message as unread after you have read it. Please see the details below:
1. To Mark One Message as Read
To mark one message as read or as unread, please select the message and right-click on, select "Mark as Read" for a new message; or select "Mark as Unread" for those read messages;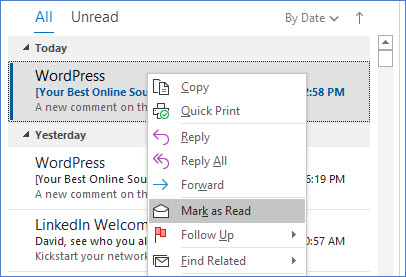 2. To Mark all the Messages in a Folder as Read or Unread
If you want to mark all the messages in a specific folder as read or unread, please see the steps below:
Step 1: Open the folder and select the first message in the folder;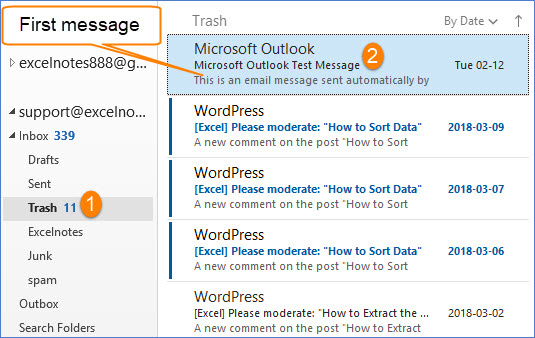 Step 2: Press the key "Shift" and click the last email in the folder to select all the messages.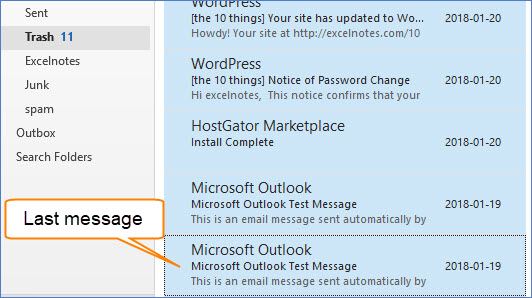 3. To Change How Quickly Message Marked as Read
You can also change the time before marked as read when viewed in the reading panel.
Step 1: Click the "File" tab from the ribbon;
Step 2: Click "Options" from the left navigation;
Step 3: Click "Advanced" from the left menu, and click "Reading Panel" in the "Outlook Options" window;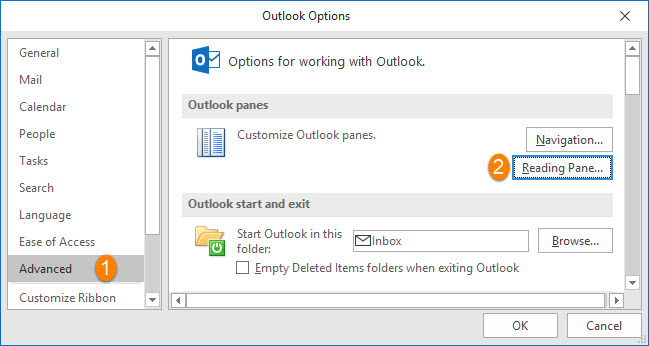 Step 4: Check "Mark items as read when viewed in the Reading Panel" and change the time in the box below (e.g., 15s).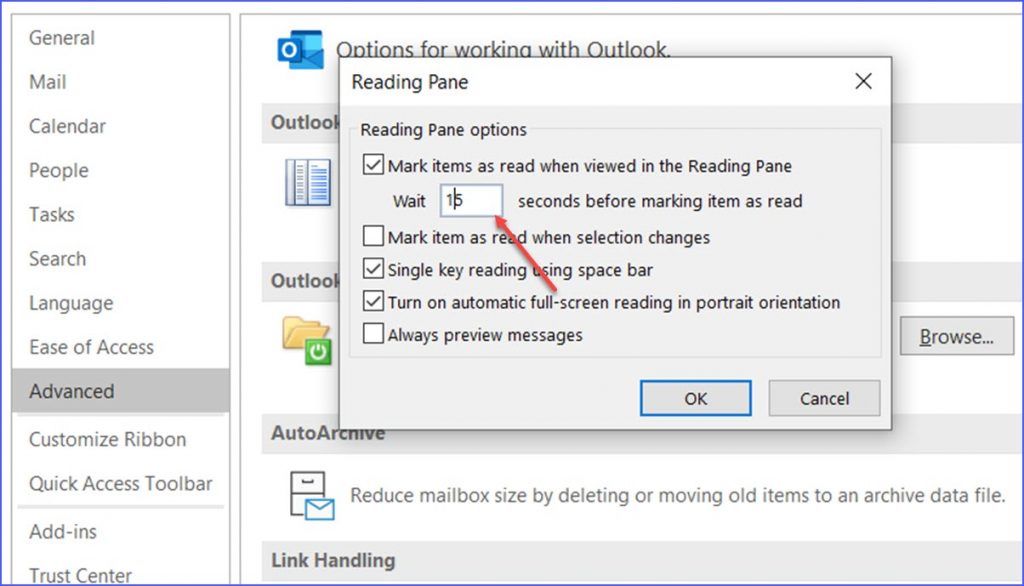 Step 5: Click "OK" to close the window.