After finishing your work, you can share with others through Onedrive if you already have an account. Please see below for details:
Step 1. Click the "File" Tab from the Ribbon;
Step 2. Click "Save As" from the left navigation sidebar, click "OneDrive";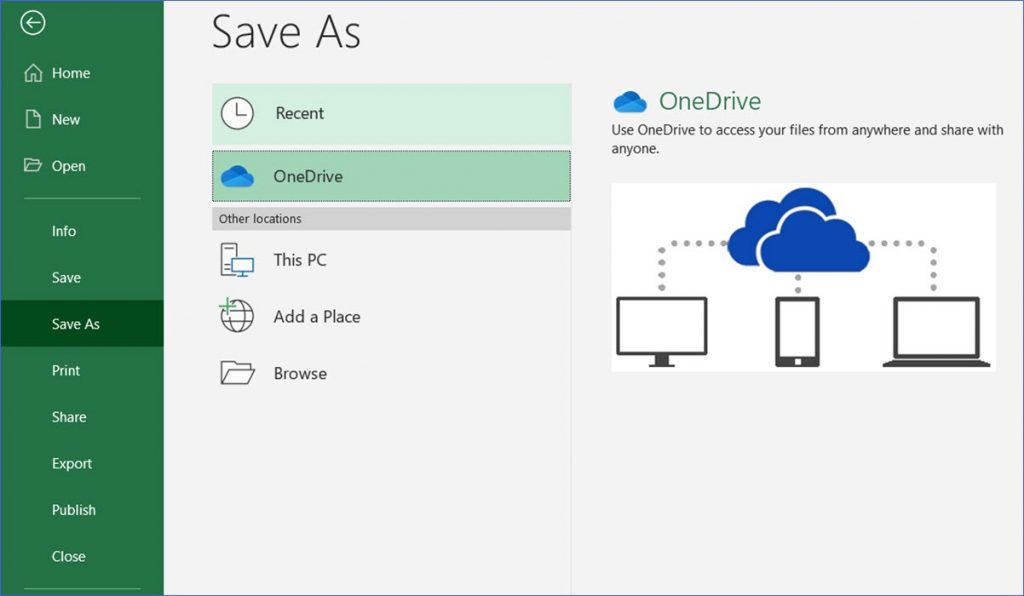 Step 3. Find a place to save the file, then click Save, the Excel will be saved in OneDrive.