– How to Select Cell Background Pattern Style
– How to Select Cell Background Fill Effects
The background color is important especially when you need to differentiate the selected contents from other contents. Please follow the steps below to change the background color for the selected contents.
Step 1: Select the cell or the data range;
Step 2: Click the "Home" Tab from Ribbon;
Step 3: Click "Fill Color" and select a color from the drop-down list;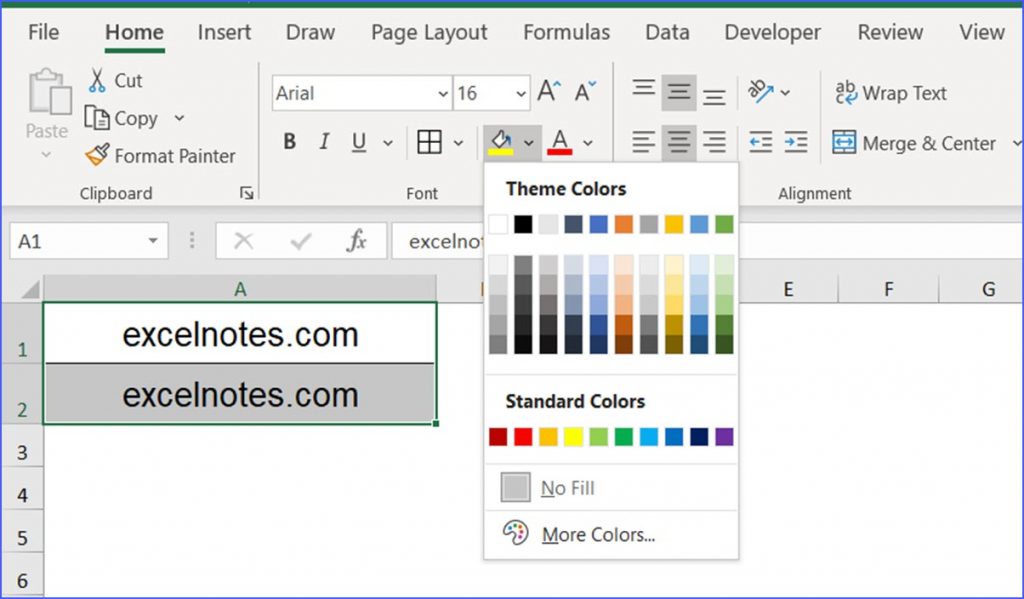 Step 4: You will find you now have different background;
Step 5: If you need more colors, you can click "More colors" in step 3 to bring up the "Color" window;
Step 6: You can pick a standard color from "Standard" window;
Step 7: You can also "Custom" the background color.